Regular price
$0.00 USD
Sale price
$13.99 USD
Unit price
per
Sale
Sold out
📕 🎄 Last Christmas order dates: Australia Nov 20, USA & Canada Nov 28, Ireland Dec 3. These are recommended dates only and not a guarantee. We will continue to ship books up to Dec 22. Please note all orders are printed on demand by my fulfilment company, so they will take 3 working days to be dispatched. Please allow shipping times of Ireland 7-14 days, USA & Canada 12-18 days, Australia up to 28 days. Shipping may take longer now due to Christmas. If you need your book in a hurry, please choose a priority shipping method. Orders cannot be updated and addresses cannot be changed AFTER an order is made, as our team have already started work on your order. Thanks for your understanding and patience. 📕🎁🎄
** Winner of the Best Young Adult Training Book Award at the EQUUS Film & Arts Fest, USA 2023 ***
Enjoy this 'Listening to the Horse' inspired children's equestrian book, packed full of body language, behavior, horse health, grooming, feeding, safety, tack, groundwork and riding tips for the young rider. Perfect for boys & girls ages 6-11 who love horses & ponies!
This much loved children's book is based on the philosophy of Listenology and listening to the horse, being kind & practicing good horsemanship. It is written by Elaine Heney, the author of the acclaimed 'Listenology' book series.
And to make it totally unputdownable, this book is also packed full of horse themed activities including mazes, word scrambles, crosswords & horse themed puzzles. So much fun for kids!
Discover the world of horses with this 'must read' book for kids.
Book contents:
Instruction to horses

What you need to know about horse behaviour

The horse handwriting challenge

Horse body language explained

How to bond with your horse

The horse bonding quiz

Common horse breeds

Find 5 common horse breeds

Exploring the horse disciplines

Amazing horse colors

The horse colours word scramble

Introduction to horse anatomy

Parts of the horse's body challenge

The equine skeleton

Discover your horse's teeth

Your horse's feet explained

Horse care quiz

What every horse needs

Equine feeding & environment

Common illnesses in horses

Helping the sick horse

Sick horse word scramble

Help the vet maze

Grooming your horse

Parts of the saddle & bridle

Bridles & halters

Find the lost saddle puzzle

The magic of horse math

Important horse safety tips

Horse safety quiz

Horse rider clothing

Advantages of the mounting block

Horse training basics for success

Starting groundwork with your horse

Horse riding & listening to the horse

Understanding walk, trot & canter

Horse words scramble

What not to do with your horse

Great horsemanship

Pony savings tracker
As seen at the RDS Dublin Horse Show, the Irish Pony Club Festival,  the Irish Pony Club Minimus, the Irish Riding Club Festival, Clonmel Show, Tullow Show & Iverk Show. 
Elaine Heney is the #1 best-selling author, award-winning film-maker, director of Grey Pony Films, and creator of the 'Listening to the Horse™' documentary. She has helped over 120,000+ horse owners in 113 countries to create awesome relationships with their horses. Elaine lives in Ireland with her horses Ozzie & Matilda. Discover Elaine's series of world renowned online groundwork, riding & training programs at Grey Pony Films.
eBook: Enjoy the eBook here. 
Book formats

All our horse and pony books are paperback books, which will be shipped to you in the post. 

Our notebooks are available in either spiral and hardcover editions.
Shipping

Please note all orders are printed on demand by my fulfilment company, so they will take 3 working days to be dispatched.

Please allow shipping times of Ireland 7-14 days, USA & Canada 12-18 days, Australia up to 28 days. Shipping may take longer now due to Christmas delays. 

If you need your book in a hurry, please choose a priority shipping method. Thanks for your understanding and patience.
Are your kids books suitable for children?

Yes, all our children's books are clean & wholesome. They do not contain any adult content and are suitable for children.
Can I change my order AFTER I've ordered it?

Unfortunately orders cannot be updated or changed, and addresses cannot be changed AFTER an order is made. This is because the ordering system we use is automatic and we cannot update existing orders. 

Please be sure you enter in the correct address and the exact books you want when you order. Thanks for your understanding to help your order go smoothly :)
Share
View full details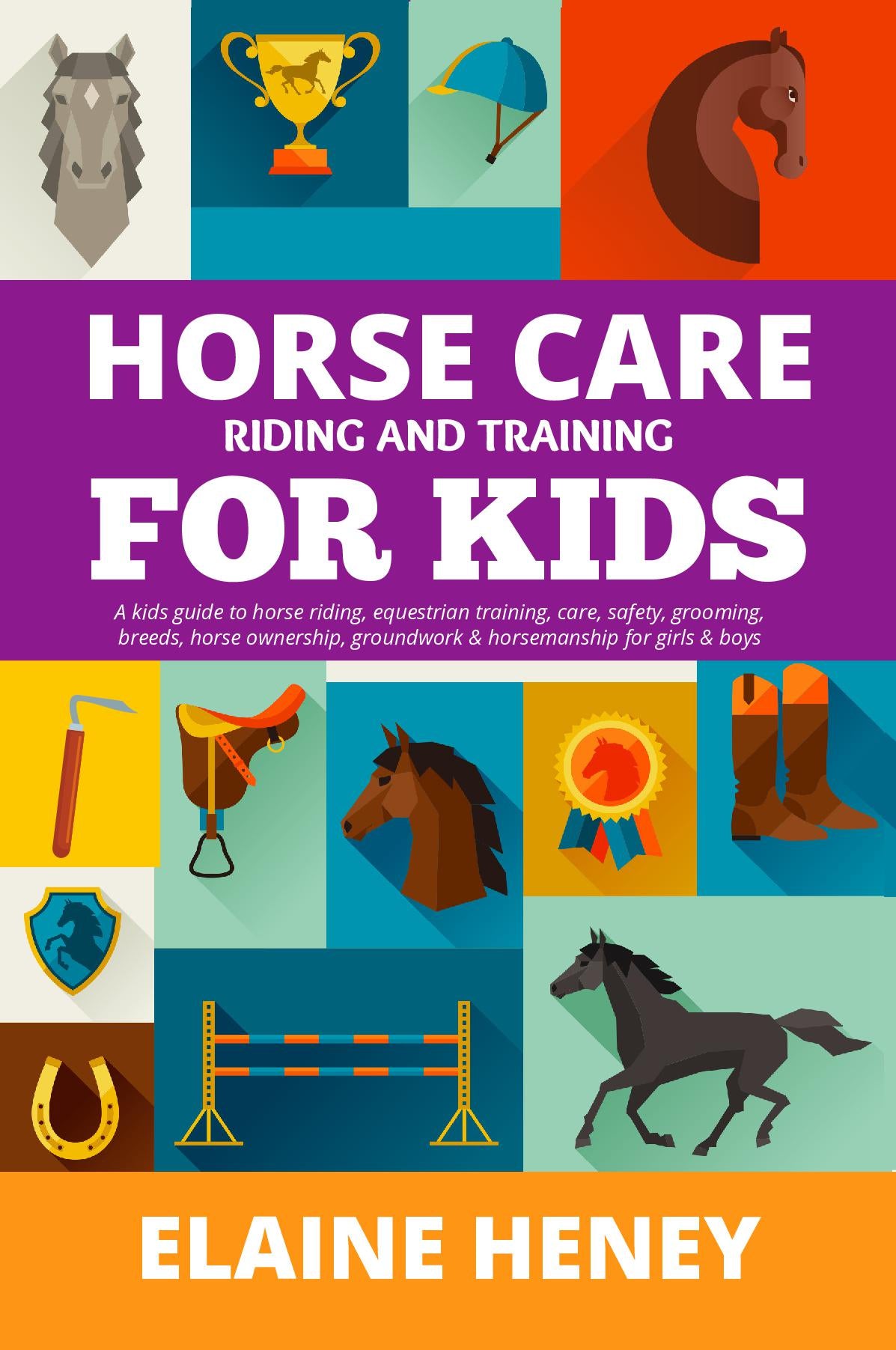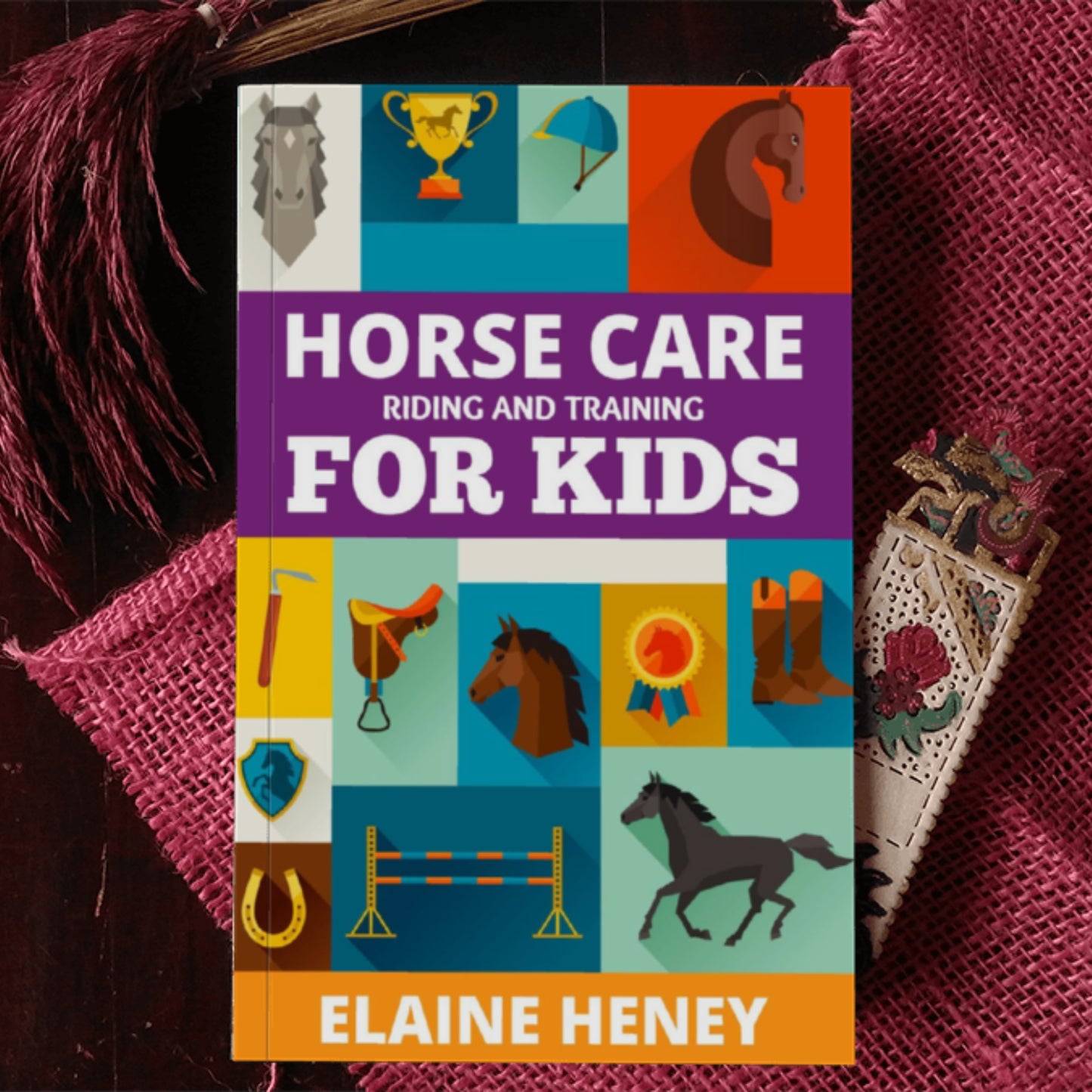 My 4-H Cloverbuds Love Horse Care, Riding & Training for Kids age 6 to 11.
I've been a 4-H Equine Club Leader for 37 years and this spring our enrollment included Cloverbuds ages 5, 6 and 7. All my resource materials is for youth aged 8 to 18. We meet monthly and use this book as a teaching guide with a live equine as an example. This book is awesome for helping me plan our program for these very young equine enthusiasts.