Regular price
$0.00 USD
Sale price
$13.99 USD
Unit price
per
Sale
Sold out
📕 🎄 Last Christmas order dates: Australia Nov 20, USA & Canada Nov 28, Ireland Dec 3. These are recommended dates only and not a guarantee. We will continue to ship books up to Dec 22. Please note all orders are printed on demand by my fulfilment company, so they will take 3 working days to be dispatched. Please allow shipping times of Ireland 7-14 days, USA & Canada 12-18 days, Australia up to 28 days. Shipping may take longer now due to Christmas. If you need your book in a hurry, please choose a priority shipping method. Orders cannot be updated and addresses cannot be changed AFTER an order is made, as our team have already started work on your order. Thanks for your understanding and patience. 📕🎁🎄
Improve & test your knowledge of horse anatomy with this practical & fun horse anatomy coloring book.
Inside this workbook you'll find detailed illustrations of the horse's anatomy, including bones, muscles & physiology of the entire horse's body, from the poll to dock & the withers to pedal bone.
Whether you are a horse owner, want to improve your general equine anatomy knowledge, or a veterinary student preparing for an exam, this self-assessment book is perfect for you. Improve your horse anatomy today while having fun coloring with the Horse Anatomy Coloring Book.
Here is how this book works:
Includes over 36 illustrations: 

Test your knowledge with our complex anatomical drawings.

Color & fill in the blanks: 

Each illustration is incredibly detailed, with a blank space for you to fill in the name for each part of the horse's body.

Test your knowledge: 

With the illustration coloured & all of the blanks filled in with your answers, turn to the next page for the list of answers and compare these with your answers.
Do you know that drawing can improve your thinking and memory over just simple writing by engaging the visual and motor parts of your brain. This leads to greater absorption of information and better retention. Psychologists are calling it the "drawing effect."
This book is perfect for:
Horse owners

Teenager horse riders

Equine anatomy exam students

Veterinary students

Thoughtful gift for horse owner
As seen at the RDS Dublin Horse Show, the Irish Pony Club Festival,  the Irish Pony Club Minimus, the Irish Riding Club Festival, Clonmel Show, Tullow Show & Iverk Show.
Publisher - Grey Pony Films
Language - English
Paperback ?- 69 pages
ISBN-13 - 9780955265358
Item Weight - 6.7 ounces
Dimensions - 8.5 x 0.16 x 11 inches
Book formats

All our horse and pony books are paperback books, which will be shipped to you in the post. 

Our notebooks are available in either spiral and hardcover editions.
Shipping

Please note all orders are printed on demand by my fulfilment company, so they will take 3 working days to be dispatched.

Please allow shipping times of Ireland 7-14 days, USA & Canada 12-18 days, Australia up to 28 days. Shipping may take longer now due to Christmas delays. 

If you need your book in a hurry, please choose a priority shipping method. Thanks for your understanding and patience.
Are your kids books suitable for children?

Yes, all our children's books are clean & wholesome. They do not contain any adult content and are suitable for children.
Can I change my order AFTER I've ordered it?

Unfortunately orders cannot be updated or changed, and addresses cannot be changed AFTER an order is made. This is because the ordering system we use is automatic and we cannot update existing orders. 

Please be sure you enter in the correct address and the exact books you want when you order. Thanks for your understanding to help your order go smoothly :)
Share
View full details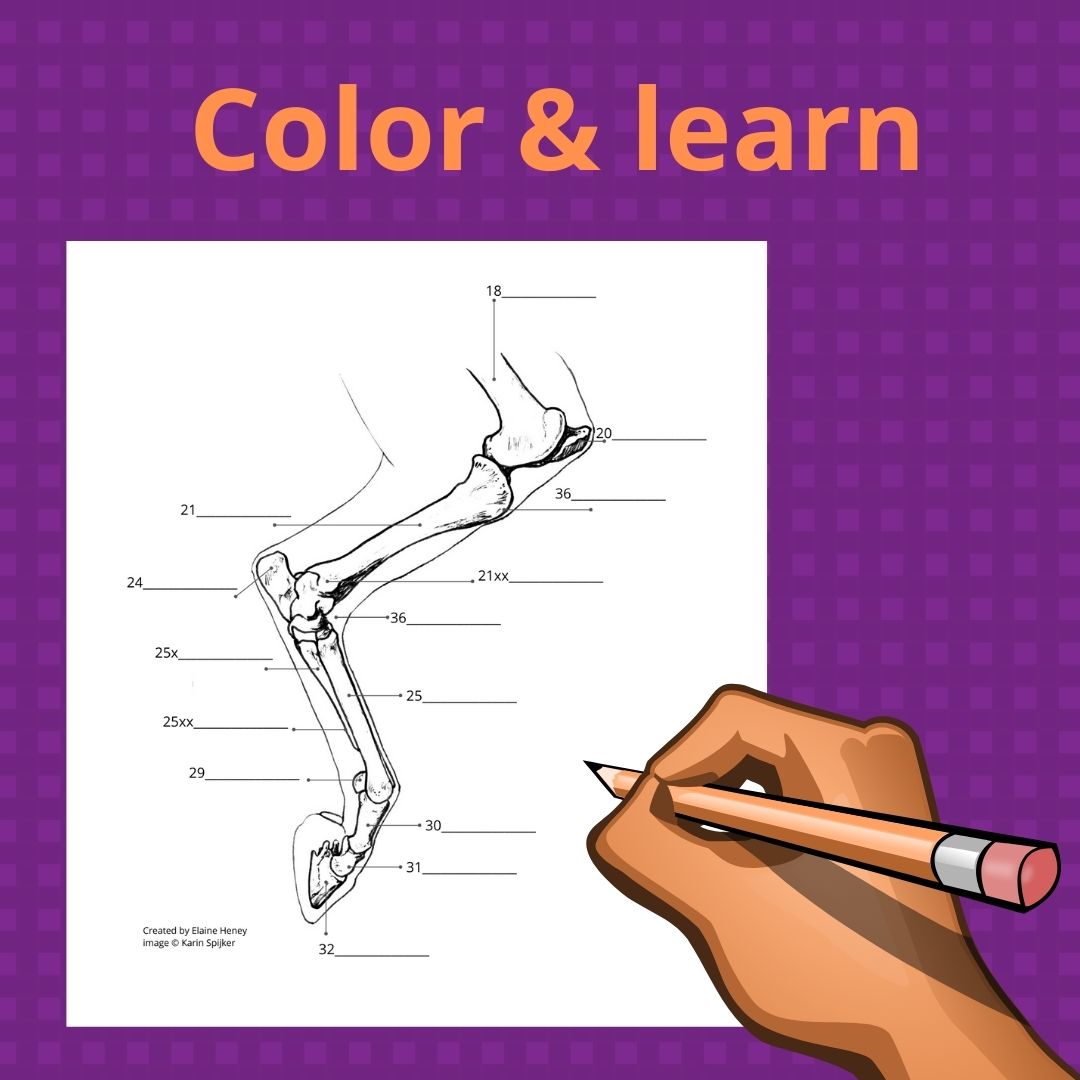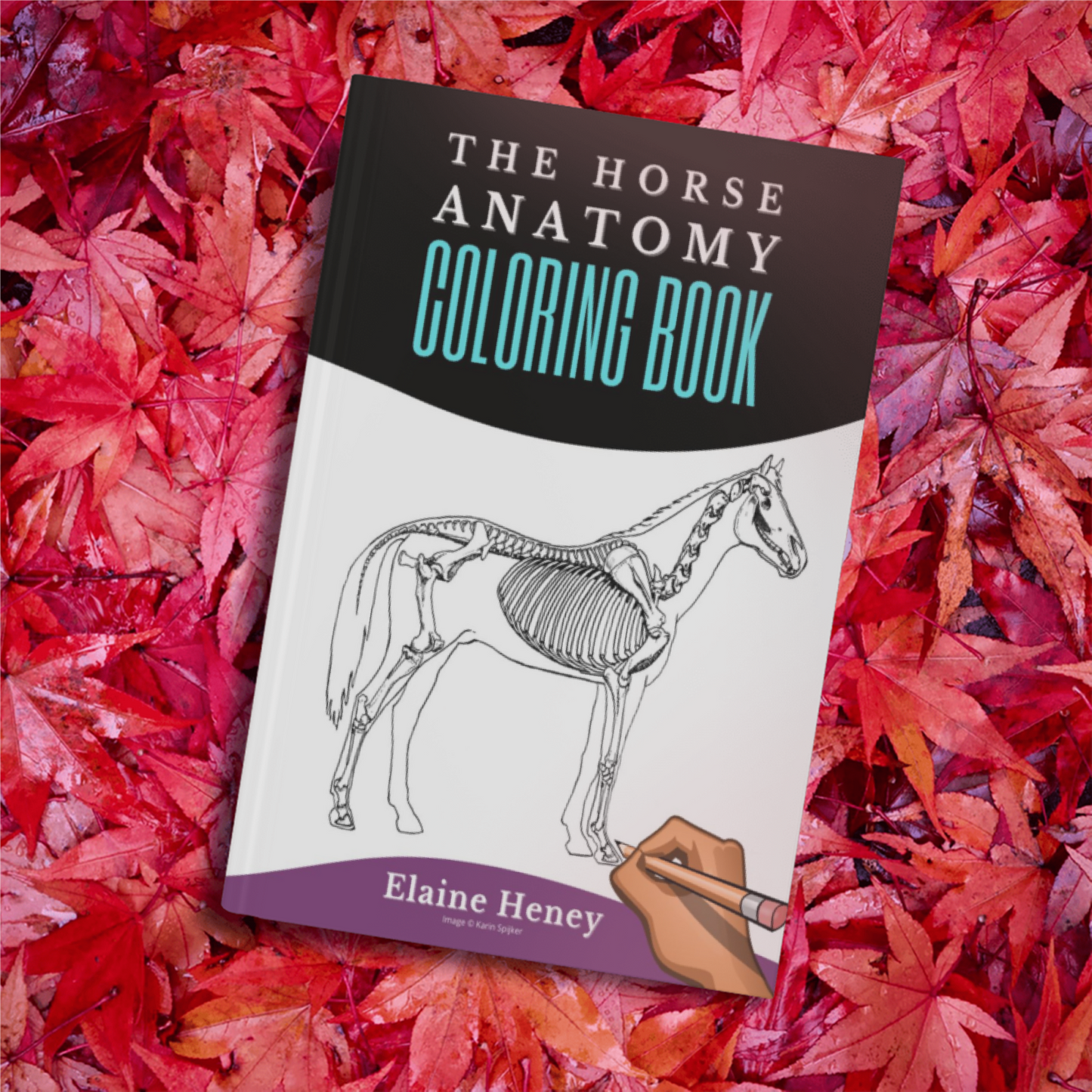 Gift for my instructor
So informative. I'm going to order one for my instructor too.
My chestnut quarter horse has front leg issues that we (village it takes to own horses) have been trying to figure out.
The coloring book helps me see where different ligaments in the legs are.
Look forward to learning other area as needed.
Horse Anatomy coloring book
Fantastic book, well worth looking at
Excellent quality
Recommended, excellent knowledge and quality.